FTP Explorer Help
Option Configuration Dialog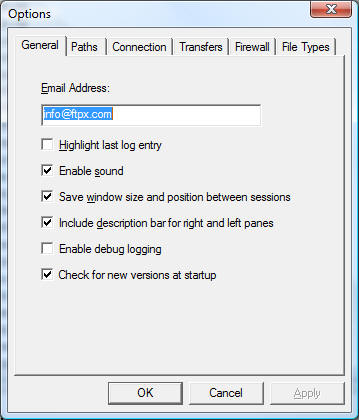 The Option Configuration Dialog contains "tabs" that house the various default program options. These tabs are:
This tab contains basic items like email address, and enabling sound among other basic options.
This tab contains default path locations for downloaded, and temporary files.
This tab contains options like prompting for passwords and connection retry attempts.
This tab contains Background transfer and quick view options.
Firewall configuration options.
Specify files to be handled as ASCII, and assign Index file names.